Hello, I wanted to let you know about our new Mesh Banners.
Mesh banners are light weight and as the name suggests they function as a net which lets the wind blow through them. Mesh banners have criss crossed fibers to make up the printable surface. Outdoor mesh banners outlast standard banners because they do not have to suffer from the wind blowing and stretching them. For this reason mesh banners are durable and provide a great quality over an extended period of time.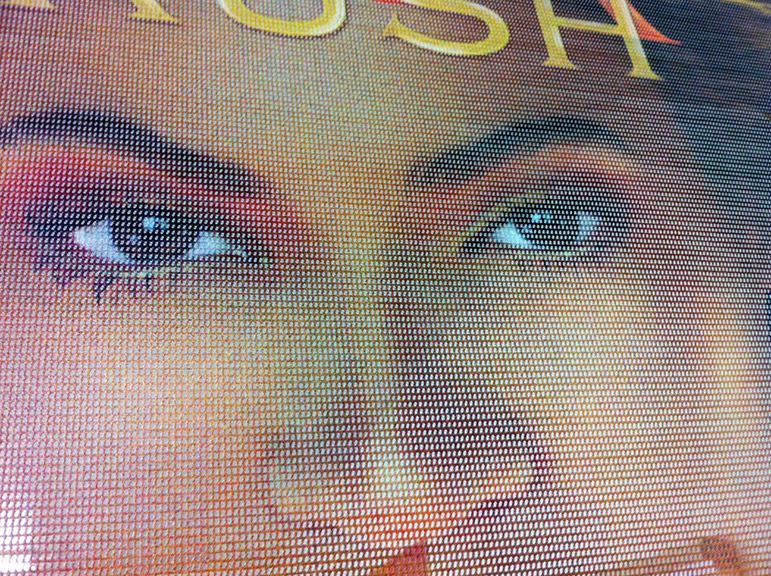 From up close can see through this material to some extent, but you can still see the printed graphic on its surface as well.

You can view the printing process here: http://www.youtube.com/watch?v=W8rE3haIxgY&feature=youtu.be
Our banners are fade resistant with UV based inks.
The days of printing vinyl banners and cutting ugly wind slots into them are over! Mesh material is a great solution for windy locations. Mesh banners are commonly used for banners and screens.
We can print full color images and text on mesh material. You can also add custom logos and graphics.
Mesh Sizing
Mesh banners can be printed up to 62 inches by 60 feet without seams. Larger prints can be created by seaming multiple prints together.
Finishing Options
• Hems and Grommets (standard)
• Reinforced corners (additional cost)
• Reinforced hems (additional cost)
Click here to Request a Quote or contact us at (305) 887-4333.
Thanks so much for your time!
– The Staff at Executive Printers